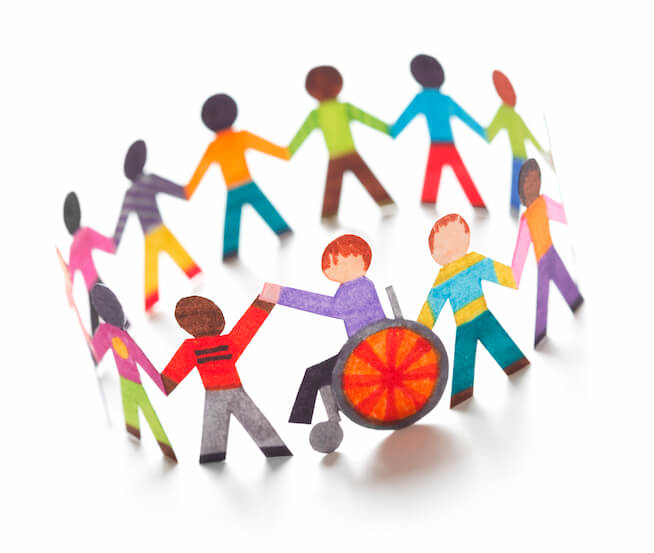 Patients with Disabilities
People with existing medical conditions, with reduced physical or mental abilities pose a challenge for the dentist.
The pediatric dentist is specially trained to be able to successfully meet their specialized dental needs.
The dentist's expertise and specialized training in a large dental hospital – LEEDS DENTAL HOSPITAL – means treating patients with a variety of common or less common diseases such as heart conditions, Down syndrome, Asperger syndrome, autism, cerebral palsy, cystic fibrosis, epidermolysis Bullosa, etc.
Treatment can take place as usual in the dental office but with the aid of techniques that increase speed and the overall patient comfort. When necessary it can be used a conscious – sedation technique to help the patient relax.
Particular cases can be treated using general anesthesia in a private clinic with an anesthesiologist's contribution.
Access to the fifth-floor office is easy with two modern lifts. The entrance of the building is at the same level with the pavement.
Most children or adult patients will cooperate well and will eventually finish the treatment with great success.
 The systematic preventive treatment is very important for children with special needs.