Children smile more often, when they feel that their teeth are beautiful!
Children's self-confidence is enhanced at school or when playing with friends when their teeth are healthy. It is our duty to provide them with an aesthetic and healthy smile. How will we succeed in that? The pediatric dentist is the specialist that will guide the child – exactly as the family doctor – at the critical age of 1 to 18 in order to achieve life lasting good dental hygiene. – Andreadis G. - Pediatric Dentist MScD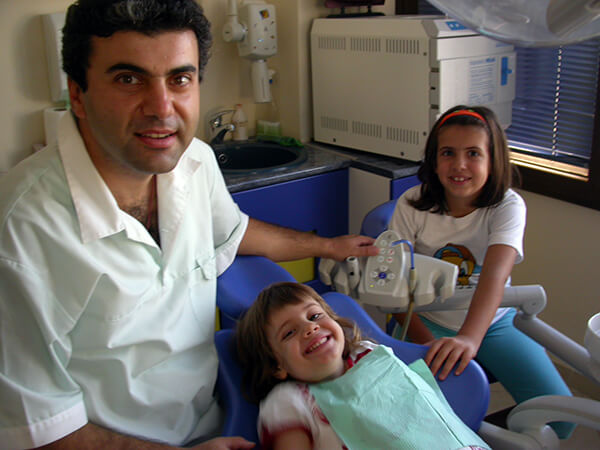 We focus on 3 principles:
The pediatric dentist aims for the child to obtain a positive attitude towards the dentist and the dental office and to learn the value of excellent oral hygiene.
Prevention of dental problems; the aim is to apply a personalized dental prevention scheme according to the needs and the age of the child.
Excellent dental treatment, provided by a dental team with up to date knowledge and skills.
Care and love for all the children. Our first concern is your child to obtain a positive opinion for the dental treatment overall. All the staff cooperate harmoniously to achieve that aim.
What will happen on the first appointment?
What children say about us